Rennes Metropole
Rennes is a city in the east of Brittany in North West France. The city is the capital of the region of Brittany, as well as the Ille-et-Vilaine department (see Map 1)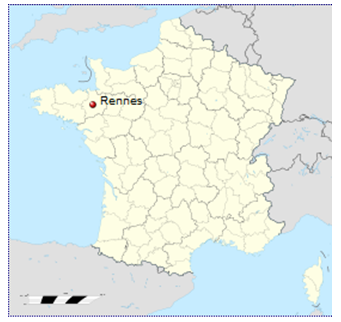 Rennes has 457000 inhabitants, 1174 farmers and 2494 jobs in the agricultural sector. The city mainly employs people in the services industry (see table 1 below).

The farming sector consists of a variety of different farms types (see Table 2)
| | |
| --- | --- |
| | |
| | |
| | |
| | |
| | |
| | |
| | |
Land use in the city has varied through time (see Image 1)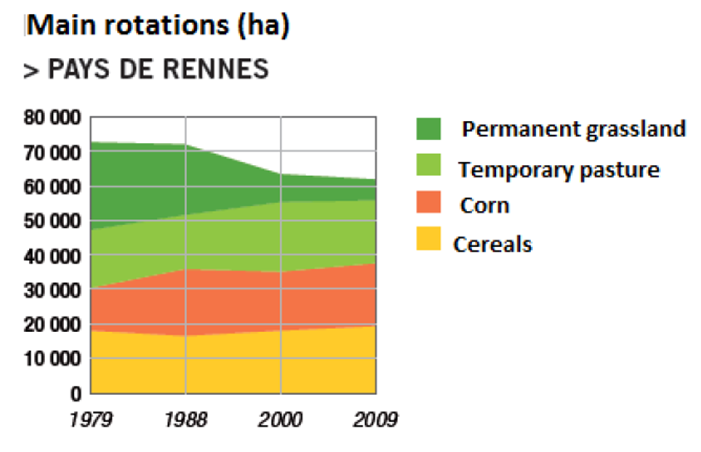 Related to this is one of the main issues in the region - the loss of farm-land because of peri-urban development, and the political decision in the 70's to maintain a green belt around Rennes and local surrounding cities. This has created an 'archipelago urbanism city' where the city spreads in a green farming area, like inter-connected islands.
The agricultural sector is taken into account in the official urbanism documents: a local plan of agriculture was signed in 2010 between the Pays de Rennes, the Chamber of Agriculture and the organisation that manages access to land in rural area (SAFER). This local plan emphasises the importance of short supply chains in the development of agriculture in the peri-urban area.