Valuing Mediterranean Wild Resources in extensive farming of Southern Alentejo
Mediterranean extensive grazing areas, often integrated in silvo-pastoral systems, are maintained through a low intensity farming system and result in highly valued systems due to their nature and landscape values. High nature value (HNV) areas where the conservation of natural resources and biodiversity is a priority in territorial management often cannot compete in the market with other production-oriented farming areas. These areas, nevertheless, present valuable endogenous resources that may be exploited in a sustainable way. That is the case of honey, medicinal and aromatic plants, mushrooms, wild berries, or other fruits adapted to these biophysical characteristics and landscape. Local recipes to use these products often also exist and pass from generation to generation.
In an effort to value the high nature value areas and this traditional know how, a collective efficiency strategy is being developed for South Alentejo, by: i) creating space for innovation and searching for high quality of products using this resources; ii) creating marketing channels, at national and international levels; iii) making information available and enabling specialized education; iv) involving social actors at various sectors and spatial levels, from producers to local, regional and central policy, civil society organizations and to research institutions. The characteristics, success and in-success factors of this strategy are the focus of the Portuguese case-study.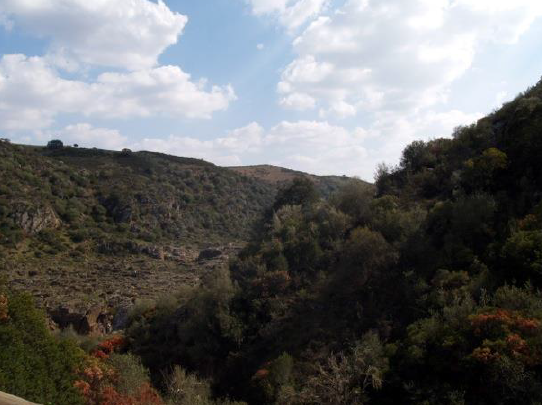 Image: Mediterranean wood and brushwood in the area of Mértola. Photographs by Filipe Barroso.