Research in Scotland
1. First stage of research: The case studies
The first stage of research in FarmPath began in 2012 by looking at a number of key changes in agriculture. More information about this stage of research is available here.
In Scotland we studied:
This research consisted of a number of interviews and focus groups to understand the views and perceptions of different stakeholders. Some of our findings for the research in Scotland can be found below under the study topics.
On-farm renewable energy production
Regional Sustainability transitions: On-Farm renewable energy production (short report on findings)
Non-commercial and small scale farming
Formal collaboration through machinery ring

Image: Map of potential hobby farms in Scotland from the report What's happening on Scotland's small 'farms'
2. Second stage: Future visions of agriculture
The next stage of our research began in 2013 where we looked at future 'visions' of agriculture. This stage aimed to build on what we've learned about 'transition processes' in 2012, and to identify ideal future situations and the steps needed to progress agriculture across Europe.
This stage involved a series of focus groups with local stakeholders who have been selected to represent the full spectrum of people with rural interests, and those involved in land management and agriculture across the European regions under investigation in FarmPath. More information about the process can be found here.
The central question considered in this process was:
What are your wishes for agriculture and other land based activities in (selected study site) in 2030?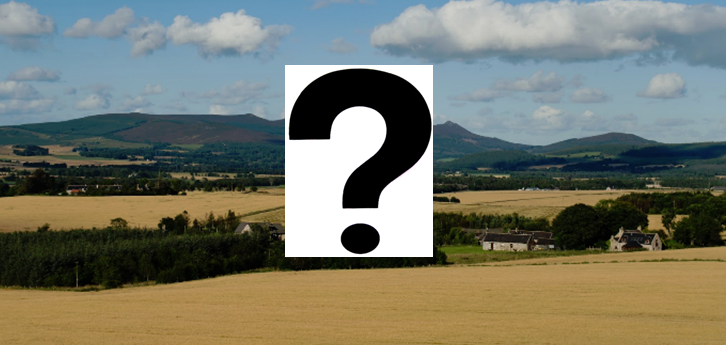 (Photo courtesy of http://mountainandseascotland.blogspot.co.uk/2012/09/harvest-promise.html and adapted by the FarmPath Scottish team)
At this stage we wanted to know how our stakeholders would like to see the agricultural landscape in Aberdeenshire to look like in the future. We produced this introductory leaflet for our stakeholders so they knew what to expect when they came to participate.
After meeting our stakeholders in a series of focus groups we produced this document to show the final visions of the participants.
This process was be replicated in selected regions in seven partner countries: